Welcome
Thank you for visiting our website.
Millquarter Primary School is a small school with a big family feel. We hope that our website gives you an insight into life in Millquarter with snapshots of the learning and activities that take place here.
We pride ourselves on ensuring that all pupils are valued, cared for and always encouraged to reach their full potential. Our school is a special place full of learning, laughter and friendship where everyone is happy, feels safe and is valued. Our team of dedicated staff work together to create fun and innovative learning experiences, we strive to provide the best possible learning opportunities both in the classroom and beyond and aim towards the achievement of high standards and realistic outcomes for all. We are very proud of our school and promote positive relationships at all levels as we work in partnership with our pupils, parents, local community and governing body to provide the best opportunities and experiences for our children.
We aspire to strengthen the connection with home, school, parish and the wider community through this website and our social media channels. Keeping everyone; our pupils, parents, community members, visitors and prospective parents fully informed, giving an insight into what we have to offer and presenting opportunities to become involved with Millquarter.
We hope you enjoy your visit to our website.
Latest Photographs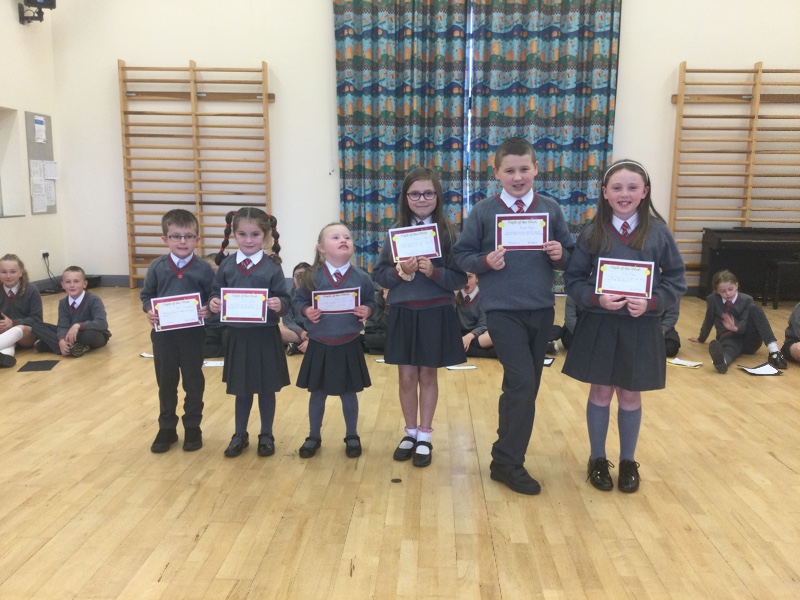 Upcoming Events...
Wednesday, 7th June 2023
Mobile Library Van (11.00am)
Thursday, 8th June 2023
P6 Swimming
Thursday, 15th June 2023
P6 Swimming
Millquarter Primary School 139 Crosskeys Rd, Toomebridge, Antrim BT41 3PY
Phone: 028 7965 0130