Welcome
Millquarter Primary School prides itself on ensuring that all pupils are valued, cared for and always encouraged to reach their full potential. A team of dedicated staff, work together to create fun and innovative learning, strive to provide the best possible learning opportunities both in the classroom and beyond and aim towards the achievement of high standards and realistic outcomes.
We aspire to, through this new website, strengthen the connection with home, school, parish and the wider community further. Keeping everyone; our pupils, parents, community members, visitors and prospective parents fully informed, giving an insight into what we have to offer and presenting opportunities to become involved with Millquarter Primary School is of paramount importance to us.
We hope you enjoy your visit to our website. It will be updated regularly with news, events and all the latest school activities.
Latest Photographs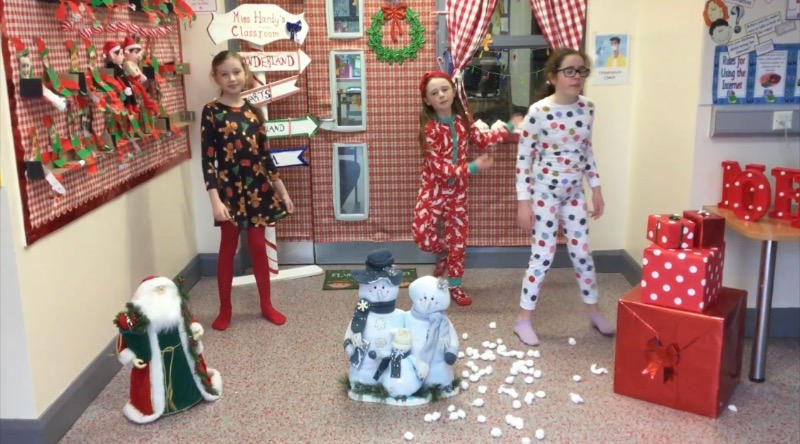 Upcoming Events...
Tuesday, 4th October 2022
P1 & P2 Finish (1.40pm)
P3-P7 Finish (2.40pm)
Wednesday, 5th October 2022
P1 & P2 Finish (1.40pm)
P3-P7 Finish (2.40pm)
P7 Homework Club (2.40pm to 3.40pm)
Thursday, 6th October 2022
P1 & P2 Finish (1.40pm)
P3-P7 Finish (2.40pm)
Friday, 7th October 2022
P1 & P2 Finish (1.40pm)
P3-P7 Finish (2.40pm)
Monday, 10th October 2022
P1 & P2 Finish (1.40pm)
P3-P7 Finish (2.40pm)
Tuesday, 11th October 2022
P1 & P2 Finish (1.40pm)
P3-P7 Finish (2.40pm)
Wednesday, 12th October 2022
Mobile Library Van (11.00am)
P1 & P2 Finish (1.40pm)
P3-P7 Finish (2.40pm)
P7 Homework Club (2.40pm to 3.40pm)
Thursday, 13th October 2022
P1 & P2 Finish (1.40pm)
P3-P7 Finish (2.40pm)
Friday, 14th October 2022
P1 & P2 Finish (1.40pm)
P3-P7 Finish (2.40pm)
Monday, 17th October 2022
P1 & P2 Finish (1.40pm)
P3-P7 Finish (2.40pm)
Millquarter Primary School 139 Crosskeys Rd, Toomebridge, Antrim BT41 3PY
Phone: 028 7965 0130